Post by nate on Jul 10, 2008 20:58:41 GMT -5
I put together a list of common things to be aware of when taking and looking at pictures. Anything from dust, wet grass, or road signs will play tricks on you. It helps to document the conditions when you are taking the pictures to reference later. Below are a few examples for pictures I have taken over the years.
[glow=red,2,300]Rain and Wet Grass:[/glow]
This is something to pay attention too during the summer. When it goes from a hot day to cooler at night, moisture builds up on the grass. Every blade of wet grass acts like a reflector when your camera flashes. This usually causes a lot of false orbs.
In this picture, see how the grass looks white the closer you get to the flash? The grass was so wet that it looked like we just walked though a creek. Our shoes, socks, and jeans were soaked. That much moisture is causing the fake orbs.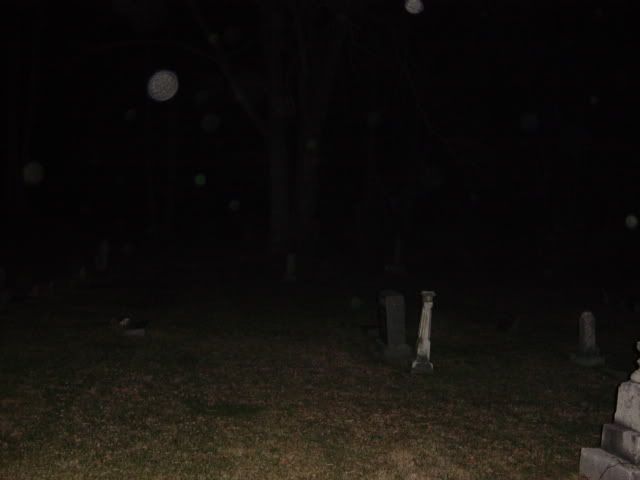 In this picture it just started to sprinkle.
[glow=red,2,300]Gravel Roads and Dust:[/glow]
Gravel dust is really good at causing false orbs. Theres not much to say, dust causes fake orbs.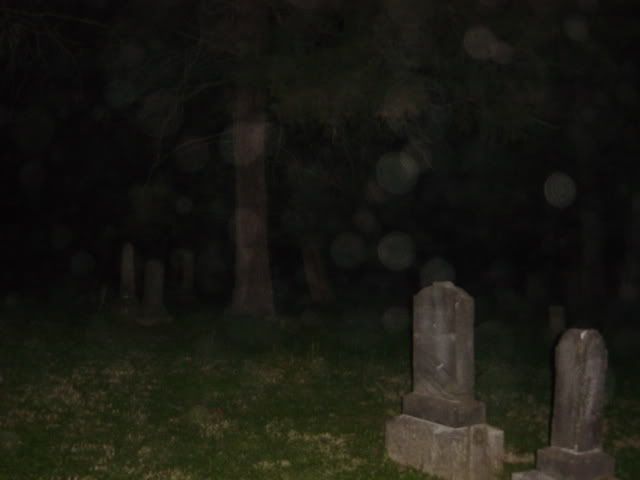 Here is a picture from 13 graves. The road had fresh gravel and made it horrible to take pictures. This is one of the "cleaner" pictures. The first few I took, you couldn't see anything but dust.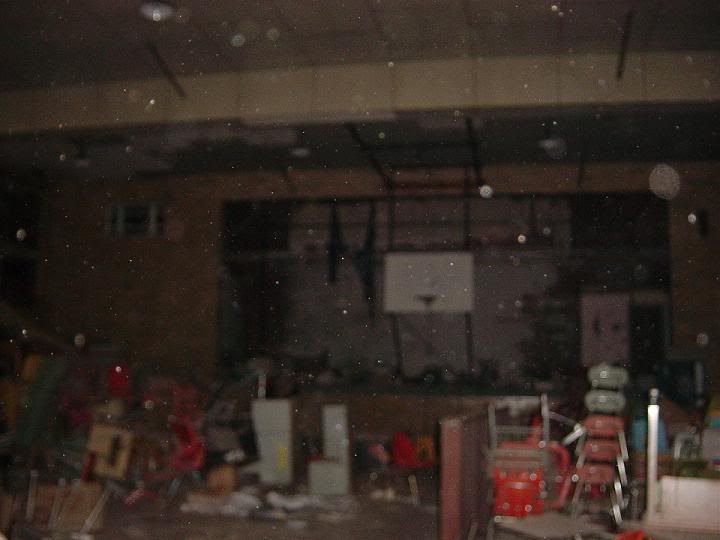 Here the camera actually focused on the dust.
[glow=red,2,300]
Road Signs:
[/glow]
They reflect from long distances. Be sure to document where they are when you take the pictures.
It looks like a red orb at first glance. But if you look close, its easy to make out the octagon shape and "stop" thru the middle. Also note to the right, the gravel road and the false orbs.
[glow=red,2,300]
Smoke and Breath:
[/glow]
Its always a good idea to not smoke while on ghost hunting trips. The smoke may inter-fer with the pictures. Also be aware of your breathing on cold days or nights. I've got in the habit of holding my breath just before I take a picture.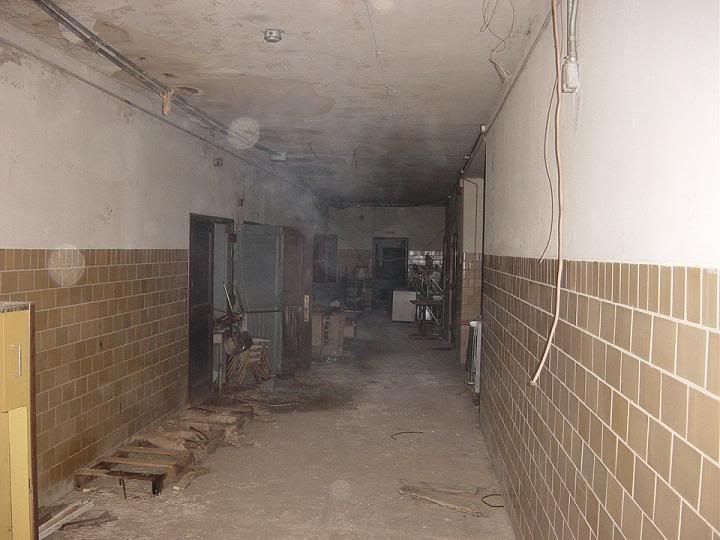 Here is an example of cigarette smoke that showed up in the picture.
[glow=red,2,300]
Flashlights, Headlights, and Street Lights:
[/glow]
Try to keep track of them before the picture is taken. If possible get them behind you.
A flashlight that is shining on the headstone in the background
[glow=red,2,300]
Glass:
[/glow]
Sometime the easiest things are often over looked.
Here is an example of the glass reflecting on the back wall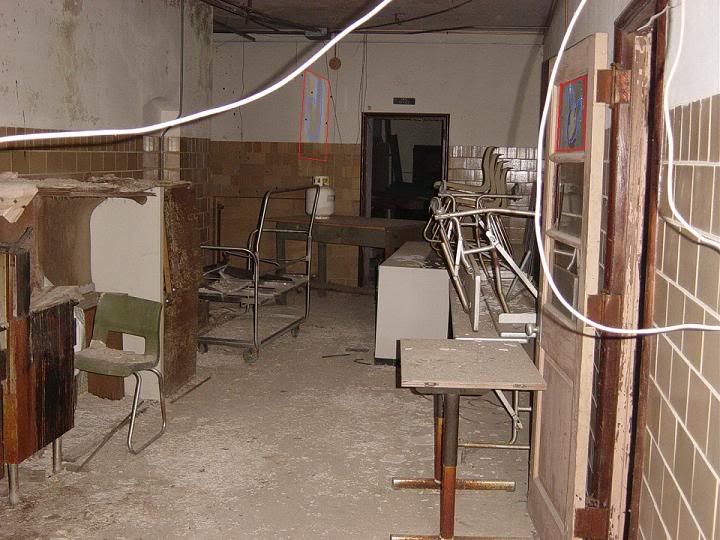 Here is the glass marked with different colors